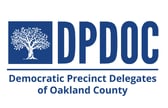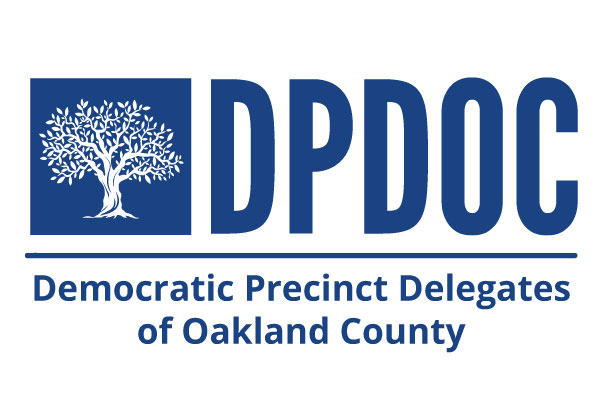 We are excited to announce our Winter 2022 schedule of training and events for new and returning Precinct Delegates to learn, refresh, and engage in this very important year. We have amazing guest presenters who are looking forward to meeting all of you and working with us across Oakland County! Please click here for a full description of each event. You can register here for the following.
At this time, all sessions are being scheduled via Zoom. Zoom links will be sent out 24 hours ahead of each session to all registrants.

January
Precinct Delegate Orientation and Training: Offered by DPDOC. This training is updated and refreshed for new PDs taking this important step to help elect Democrats or returning PDs who want to get a jump on the 2022 strategy. It addresses important Election facts; the PD role; the PD "workflow;" working with your Democratic club; basic strategies; and techniques for being an effective PD. It will also address how to run for the PD position, and we will have lots of time for your questions!
Saturday, January 22: 10:30 to noon
Precinct Delegate Recruitment Strategies – There has to be an easier way!
Offered by Allen Wolf and Debbie Rosenman, Birmingham/Bloomfield Democratic Club
This one-hour session is intended for Democratic Club Precinct Delegate Liaisons and other Club leaders engaged in filling open PD positions. We will learn from each other's experiences as well as review the new DPDOC guide to Precinct Delegate recruitment. How many open positions do you have? What is/are your goal(s) for the 2022 election? What strategies seem to work for you?
Sunday, January 16: 7:00 to 8:00 p.m.


February:
*Feb 2: 7:00 p.m. For Notaries: Handling the Affidavit of Identity
Offered by Sue Erich, West Bloomfield Democratic Club
*Feb 7: 7:00 p.m. PD orientation and training

*Feb 19: 10:00 a.m. VAN for Data Leads: Advanced List Management
Offered by Sarah Rigney, MDP VAN Administrator and Data Analyst

*Feb 26: 10:30 a.m. PD orientation and training

March
*March 7: 7:00 p.m. PD Orientation and Training,
*March 19: 10:30 a.m. PD Orientation and Training,
*March 21: 7:00 p.m. A Look back at 2020 and What it Could Tell us About 2022,
A Presentation by Oakland University Professors Dave Dulio and John Klemanski
April
*April 11: 7:00p.m. Canvassing and Talking to Rural/Red Voters
Offered by Paul Kendrick, Executive Director, Rust Belt Rising
*April 23: 10:30 a.m. Get Ready to Canvass: Canvassing basics; rules, safety, legal issues and Using MiniVan
And more coming soon!